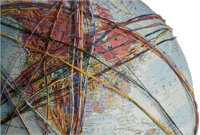 With over 10 years of experience designing websites and the knowledge of how search engines work, Sound Vision Studios has designed numerous sites that are both funtional and visual appealing. We can give your website the professional look to acheive the internet presence your business needs.
• Customized website design, hosting & search engine optimization.
• Professional graphic design for optimal internet navigation.
• E-Commerce (automated online payment capabilities).
• Programming and database management for any size business.
• Flash, Animation, Video, Audio and many other enhancements.
• Detailed statistal marketing analysis for internet traffic.
Companies we have designed websites for include:

Royal English Toffee
Guilty Guitarist
Cal Pacific Hydronics
Pellizzari Concrete
J P Enterprises
Cal Pac Roofing
Hormones Band